Journey into the promised land
Please join us this semester as we Journey INTO the Promised Land. Just like the Israelites, God has a special place, a Promised Land, for you in your life. Do you want to begin your journey into it? Old Testament passages teach us the story of God's rescue of the Israelites as well as their struggles. Join us as we learn about the plight of the Israelites and why only 2 out of roughly 2 million people actually got to see the Promised Land. Discover what happens when you believe God's promises and walk in the light of the Holy Spirit. The specific promised land that God created for you is waiting. Will you be one of the few who walk in faith and obedience to claim it? The Fall semester will offer three options for study, each one that approaches the topic from a different point of view. Choose your preference from the descriptions below.
The Fall 2020 semester runs from the week of September 14 to the week of December 7. Each course offers multiple day and time options. Due to COVID-19, we will meet weekly on Zoom for our small group Bible studies, conversation, community, and prayer. We will also have the opportunity to engage in a prayer experience in the middle of the semester and a celebration at the conclusion of the semester.
Class registration is free.
Lessons in Possessing the Land
Please contact gracewomen@gfc.org for information regarding groups that may have availability.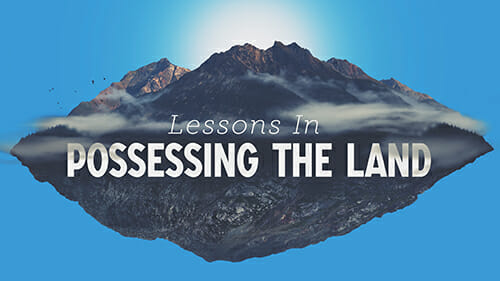 Lessons in Possessing the Land
Bible study based on GFC Fall sermon series
God has invited us to experience His very best for our lives. His promises to us are all good and He has provided a way for us to enter into His best. However, there is one small catch – God's fulfilled promises are contingent upon our obedience and action. We must be willing to take action in order to possess the 'promised land' of His blessing. Whether it is fear of the unknown, a current life situation, insecurity or apathy keeping you from inheriting God's promises, this series will help you strengthen your resolve, so like Caleb you will say, "We should go up and take possession of the land, for we can certainly do it. (Numbers 13:30)"
Join us as we explore Numbers 13 and 14 covering the lessons that the Israelites learned on the way to the Promised Land. We will take a deeper dive into the content from the weekend sermon series as we say yes to the land He is calling us to possess. Provided for you will be the opportunity to do an engaging personal encounter (Bible study) each week to take the sermon topic deeper and help you to apply it to your life.
Lessons in Possessing the Land compliments the teaching from the GFC weekend service and includes a weekly Personal Encounter Bible study requiring minimal time to complete. This study is perfect for women who are new to the faith or have limited time during the week.
Ruth Faint
Tuesdays 10:00 a.m.
Participants: All ages
Register for this group
Nancy Dinkins
Tuesdays 7:30 p.m.
Participants: All ages
This group is full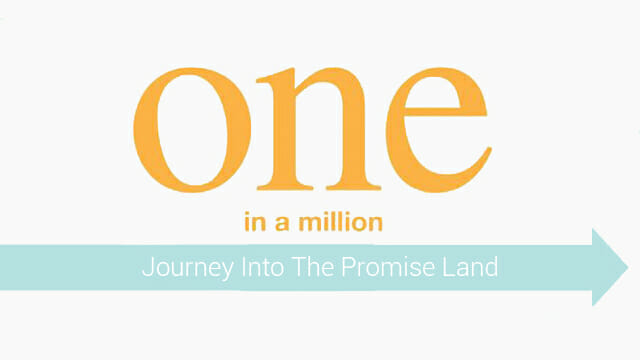 One in a Million by Priscilla Shirer
Bible study and video teaching – book purchase required of One in a Million Bible Study book
When you meet someone who lives, eats, and breathes Christian faith, you want what they've got more than anything – their seamless intimacy with God, their prayer power, their spiritual stamina, their passionate sense of expectation, the kind that doesn't shrink into despair at the first sign of setback.
God's call from mundane Christianity to a radical experience of Him takes us down roads that, honestly, are quite narrow. Not many travelers have chosen to take this route. Not much has changed in two thousand years. When approximately two million adult pilgrims of ancient Israel left behind their slavery in Egypt, wandering in the wilderness for an entire generation, only two made it safely to the Promised Land. That's One in a Million who were brave enough to put abundant life to work no matter where they were, no matter how easy it became to just blend in and be average.
Similarly, modern day Christians often hear and understand the promises of God each Sunday morning at church but then rarely choose to experience them in everyday life. In One in a Million, Bible teacher Priscilla Shirer invites us to change that pattern for good, living beyond our circumstances and expecting to see God move in miraculous ways day after day. Without a doubt, we can find and follow God's purpose for our journey. We can make it to the Promised Land!
One in a Million includes a combination of video teaching by Priscilla Shirer, individual bible study and weekly small group discussions to discuss and apply what is learned during the individual bible study. Each week contains 3 individual Bible study lessons, requiring additional outside of class study and preparation time. This class is suggested for women interested in more in-depth study. (Book purchase required: One in a Million – Bible Study book (white cover). Cost is approximately $15)
Watch this video to learn more about this study:
Ana Straw and Linda Simmons
Tuesdays 7:00 p.m.
Participants: All ages
This group is full

Kathy Carberry and Karen Lattanzi
Tuesdays 7:00 p.m.
Participants: All ages
This group is full

Amanda Hamill and Katie Hamill
Tuesdays 7:00 p.m.
Participants: All ages
This group is full

Jan Cummings and Jean Ottey
Wednesdays 9:00 a.m.
Participants: All ages
This group is full

Amy Lopez and Rosie Walbert
Wednesdays 9:30 a.m.
Participants: All ages
This group is full

Moreen Suter and Leslie Miller
Wednesdays 9:30 a.m.
Participants: All ages
This group is full

Betsy Goodman
Wednesdays 9:30 a.m.
Participants: All ages
This group is full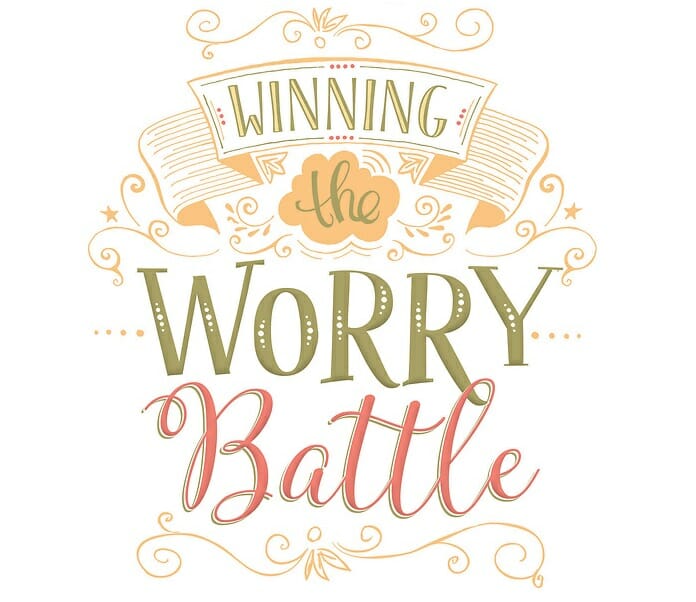 Joshua: Winning the Worry Battle by Barb Roose
Bible Study and video teaching – book purchase required of Joshua: Winning the Worry Battle Participant Guide
In this Bible study on the Book of Joshua, we will join God's people as they arrive on the edge of the promised land only to find themselves in hostile territory, faced with fear and uncertainty. As we dig into the story of how Joshua and the Israelites claimed God's promised victory, we'll discover that winning the worry battle requires more than having faith; it requires learning to fight in faith! Following their bold, courageous footprints, we'll learn how to fight in faith as we internalize God's promises, draw strength from God's faithfulness, act in obedience to God's commands, and believe what our limitless God can do. Through in-depth study of how God gave the Israelites victory over their enemies and generously blessed them, too, we'll be equipped with biblical wisdom, encouragement, and practical tools that will enable us to overcome our daily worry struggles as well as the bigger battles of fear that we face.
Do you or someone you know struggle with worry or anxiety? Join us for this in-depth study on the book of Joshua where we'll explore powerful Biblical principles and learn practical tools that really work so that you can end your stressed-out days and sleepless nights. You'll learn to apply the tools and wake up each day feeling energized and at peace because you'll be equipped to handle any difficult situations that come your way!
Joshua: Winning the Worry Battle includes a combination of video teaching by Barb Roose, individual bible study and weekly small group discussions to discuss and apply what is learned during the individual bible study. Each week contains 3 individual bible study lessons, requiring additional outside of class study and preparation time. This class is suggested for women interested in more in-depth study. (Book purchase required: Joshua: Winning the Worry Battle Participant guide. Cost is approximately $15)
Angela Thomas and Dede Bennett
Tuesdays 7:00 p.m.
Participants: All ages
This group is full

Susan Weiss
Tuesdays 7:00 p.m.
Participants: All ages
This group is full

Patty Donohue and Nancy Bryant
Wednesdays 9:00 a.m.
Participants: All ages
Register for this group
Amy Poggi and Judy Bailey
Wednesdays 10:00 a.m.
Participants: All ages
This group is full

Carol Russell and Mary Ethel Vinje
Wednesdays 10:00 a.m.
Participants: Ages 50 and up
Register for this group
Elena Gagnier
Wednesdays 7:00 p.m.
Participants: All ages
This group is full