INSPIRING A LIFE WORTH PURSUING IN BALTIMORE AND BEYOND
Sun 9:30 A.M. & 11:15 A.M.
Sun 9:30 A.M. |  11:15 A.M.
Have you ever wondered who in history has been more misrepresented or misunderstood than Jesus? Over time, we've attributed so many words to Him that we often lose sight of the true message and identity. In this exciting new series, we're going to delve into the misconceptions surrounding the things people think Jesus said. Join us as we separate fact from fiction, debunking the statements Jesus never actually made.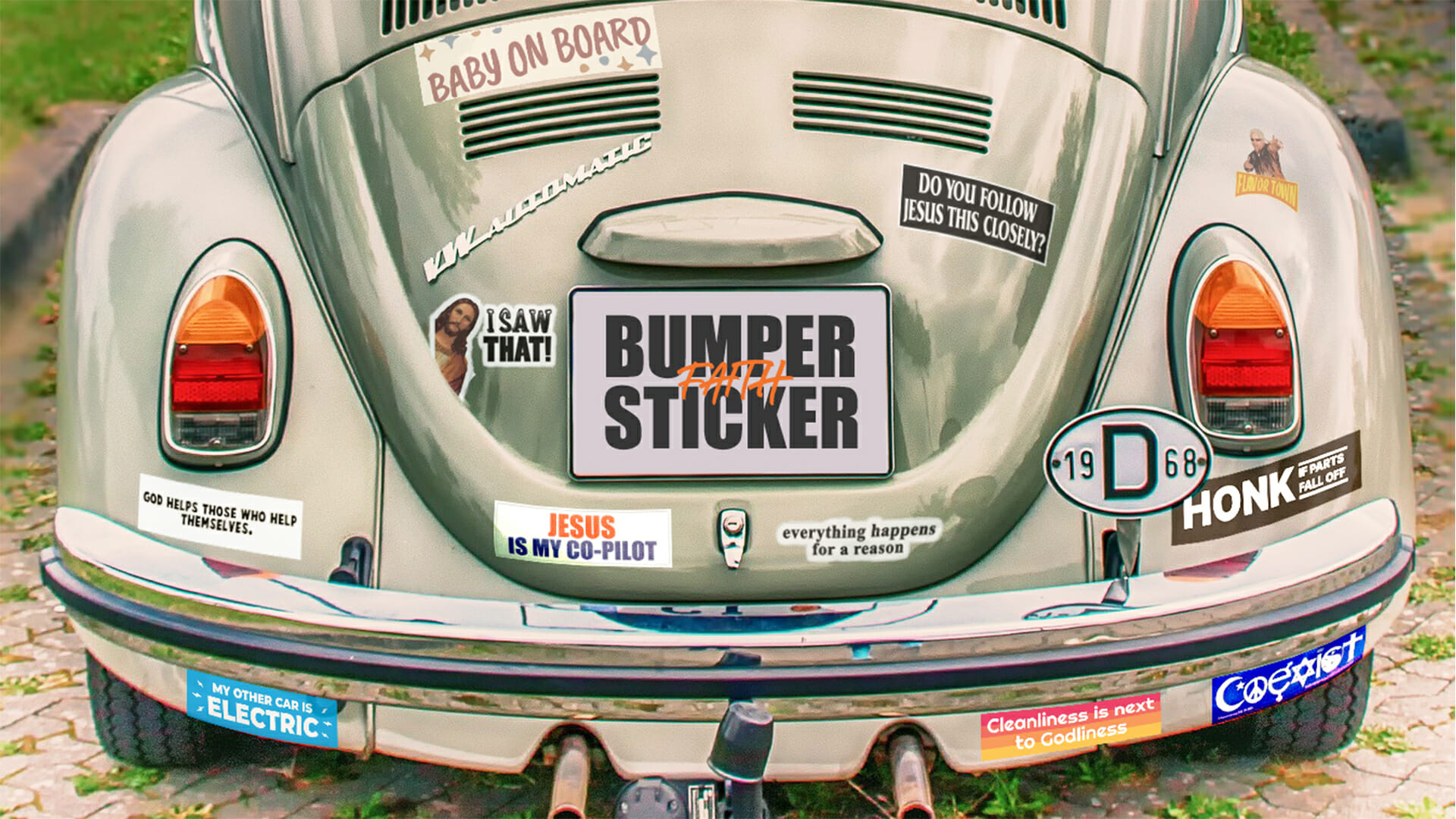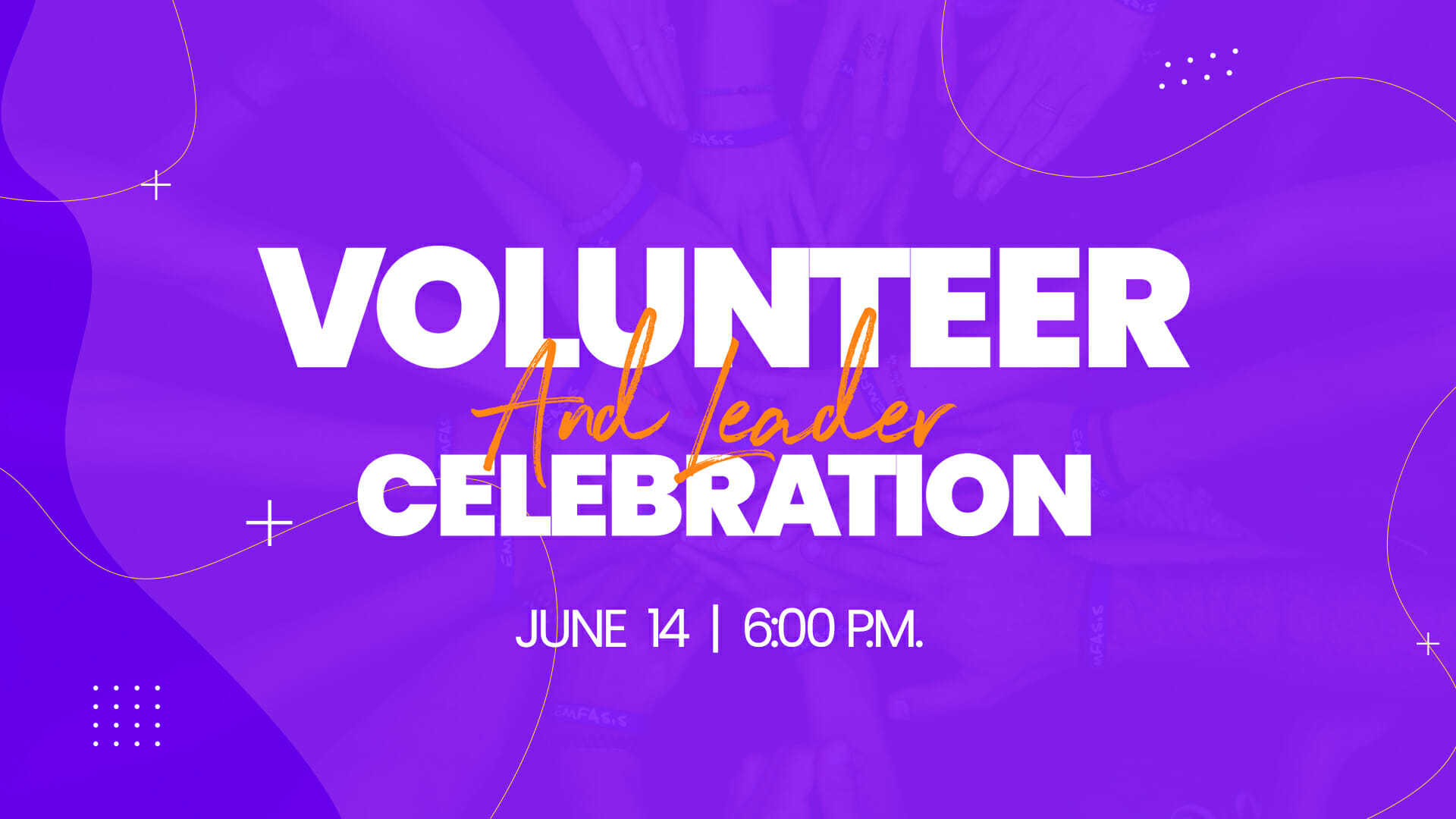 June 14, 2023  |  6:00 p.m.
Join us for the Volunteer and Leader Celebration! This is for everyone who holds a volunteer or leadership position at GFC and is an opportunity to recognize, celebrate, and bless YOU! We will serve our volunteer teams with free food, games, prizes, and awards to honor you and your work to build the ministry of GFC. Please register using the link below.
Connect Groups at Grace are social groups that are based around an affinity or activity. Connect Groups are designed for everybody so you can make friends who share your hobby. Whether you are into golf, board games, coffee, or any other hobby, we have a Connect Group for you! Where will you connect?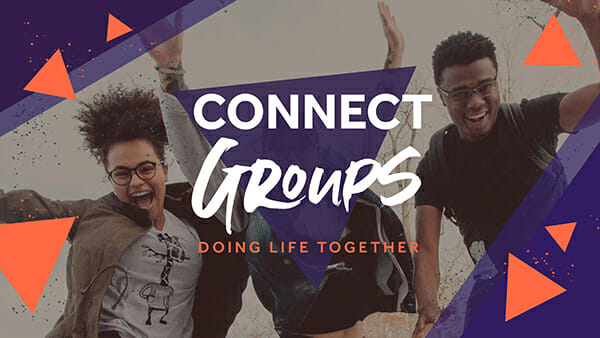 Grace Cares is collecting School supplies for local elementary schools. Let's come together and make a positive impact on our community by ensuring every student has the tools they need to succeed.
Donating to our school supply drive is easy. Simply click the link below to view our Amazon shopping list. Drop off school supplies at Grace anytime during our 101 series!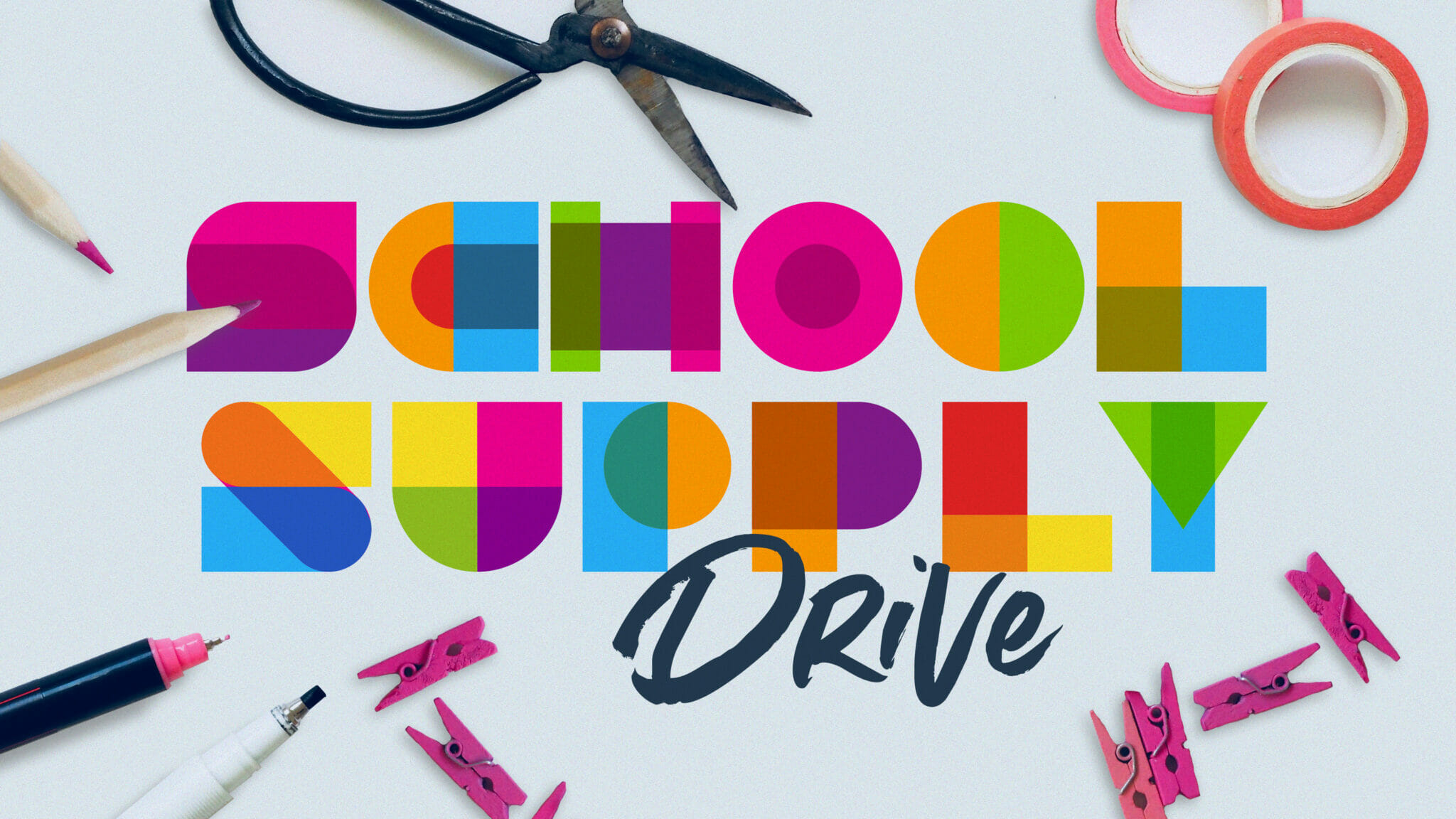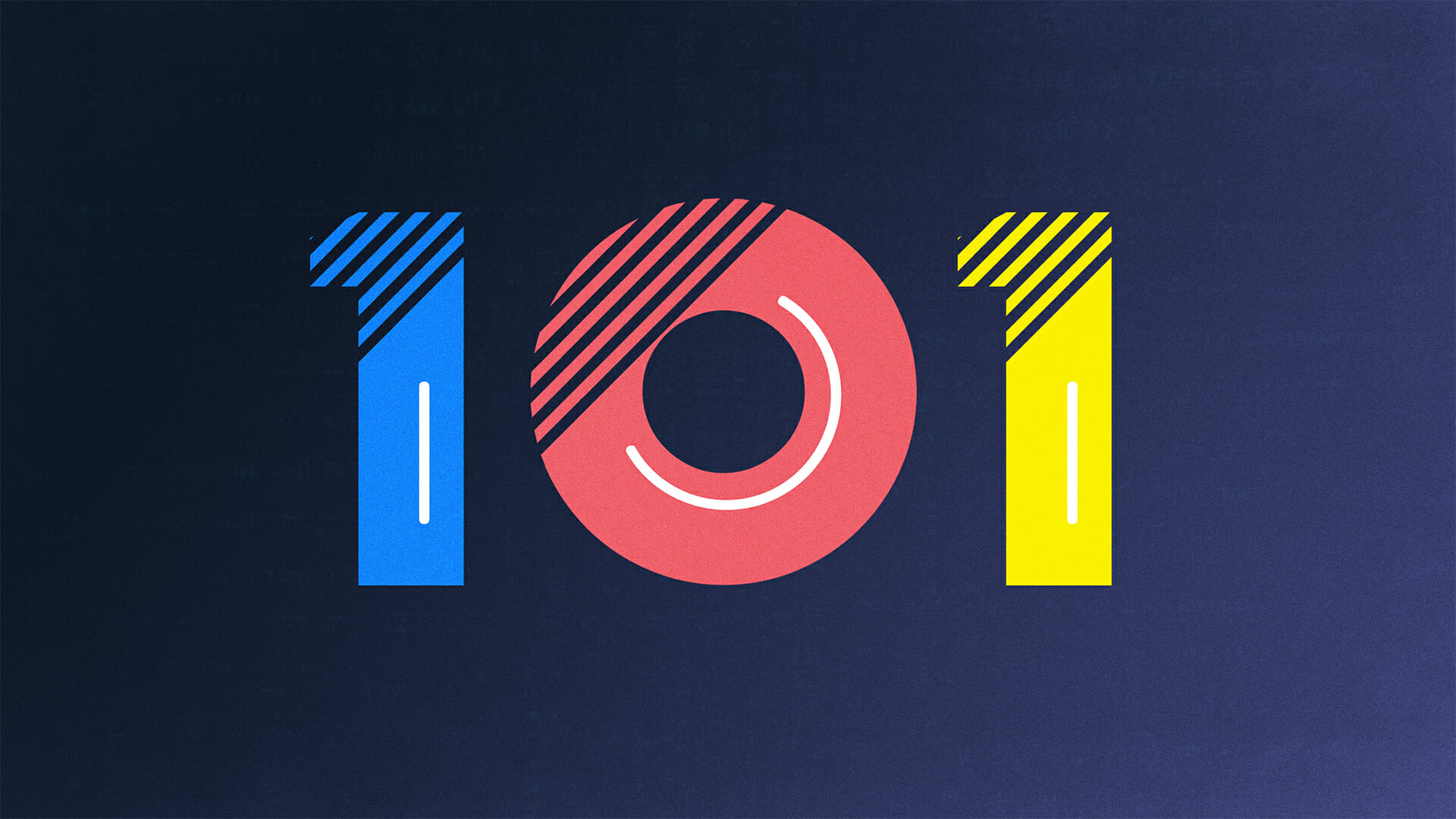 It has been said that the most important thing about you is what you believe about God, yet many of us do not know what we believe or why we believe it. The lens through which you see God influences what you do, the decisions you make, and ultimately how you live your life. The Apostles' Creed is a framework for Christian belief and is a great place to begin our conversation about what we believe about God, salvation, the church, baptism, and communion. Join us this weekend as we take a fresh look at the Apostle's creed and examine why we believe what we believe.
Inspiring a Life Worth Pursuing in Baltimore and Beyond!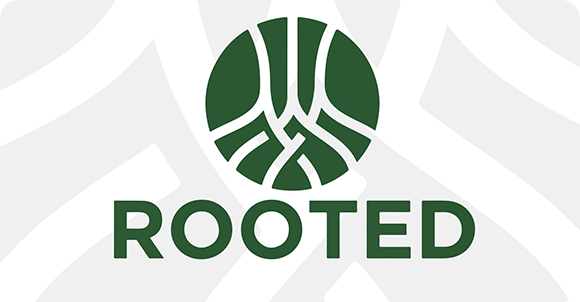 Rooted is a 10-week community experience designed to connect you to God, the church, and your purpose. Rooted is an opportunity to establish the essential rhythms of a healthy relationship with Jesus that leads to life transformation. Together, with a small group of people in an interactive environment, you'll explore the Bible, engage in prayer and serve experiences, share stories, and unpack what you are learning in a safe space.
Saturday, April 8 – 4:00 p.m.
Sunday, April 9 – 9:30 or 11:15 a.m.
On Easter morning, Jesus overcame death, hell, and the grave. Easter doesn't just tell the story of Jesus' resurrection but proclaims that Jesus' victory in the resurrection is now our victory as well. Because of Easter, we have now been "raised up" with Him, and now we occupy a place of victory and honor in Christ.  This Easter, RISE UP to your rightful place of blessing and victory in Christ.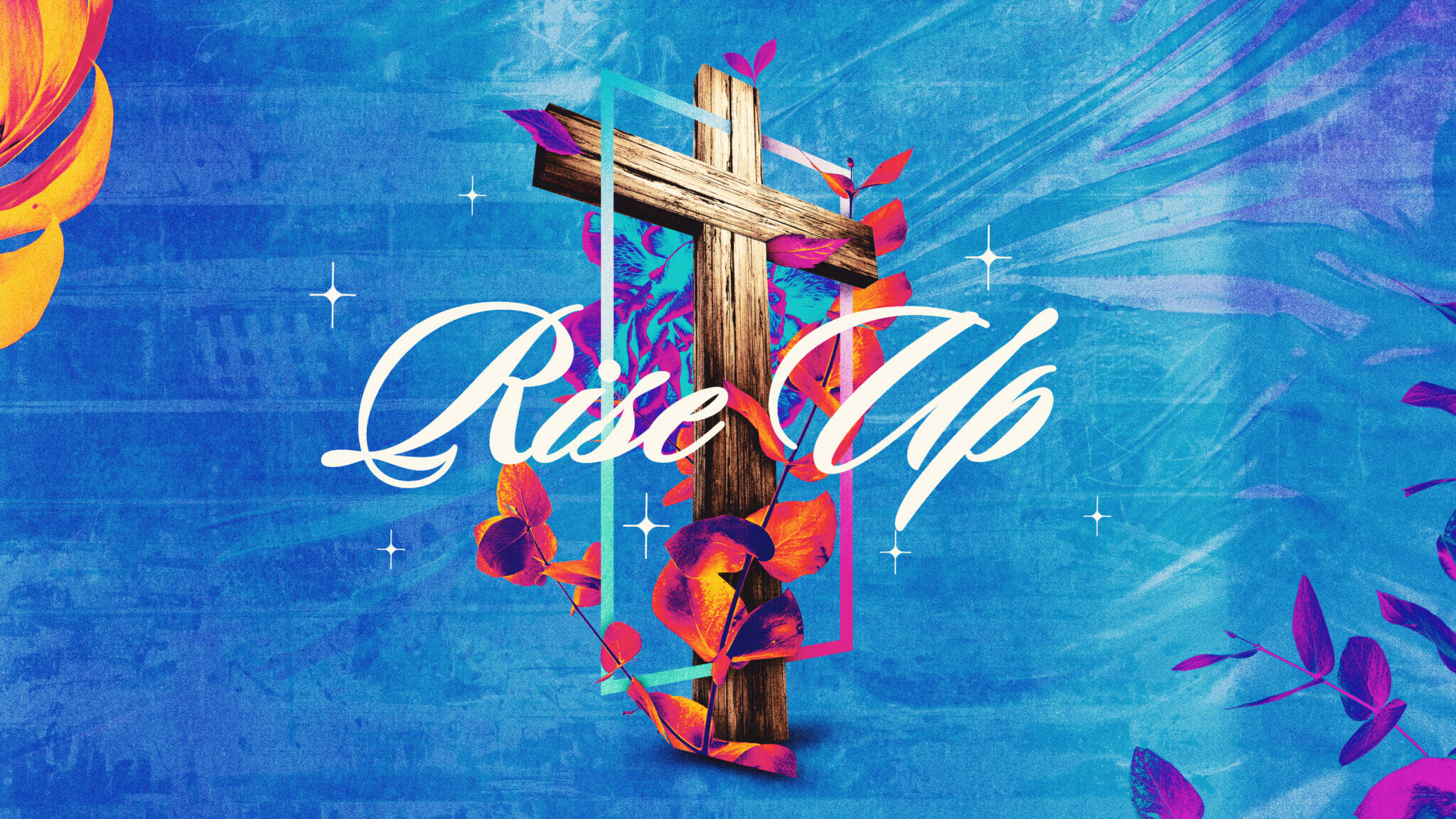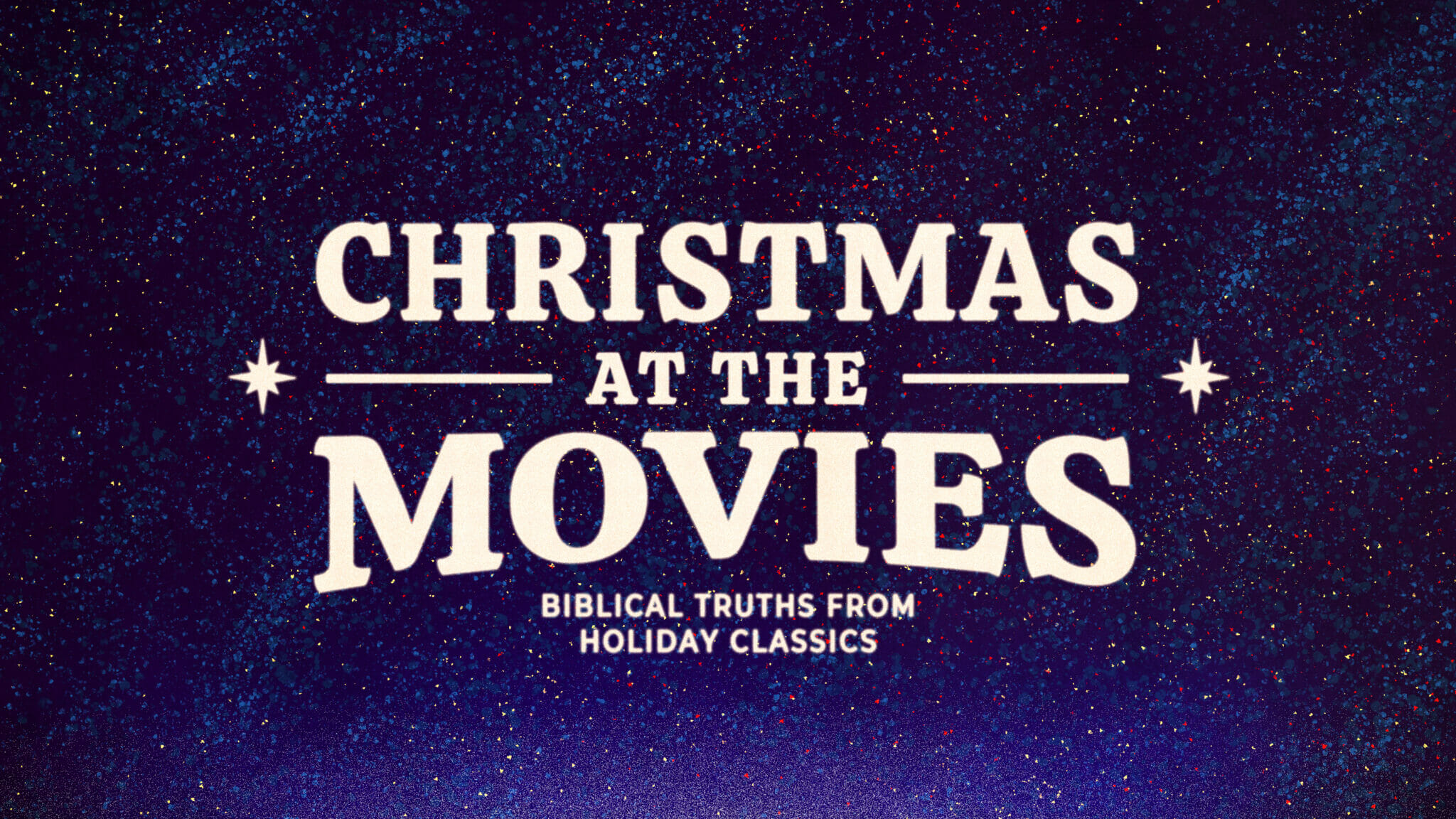 Christmas is right around the corner, and we couldn't be more excited! One of the best parts about Christmas is all the great Christmas movies! These movies remind us of the joy, laughter, and hope the holiday season brings. Join us this year as we view some of the best Christmas movies through the lens of the greatest story ever told. Just as we find unexpected truths in these movies, we learn that the real Christmas story is the story of God working in unexpected ways in the pursuit of his people!
November 19, 2022  |  1:00 – 4:00 P.M.
Rest Day provides a time of REST for parents and caregivers of children affected by disabilities. Volunteers spend the afternoon playing games, running activity rooms, and helping the kids have a wonderful and safe time!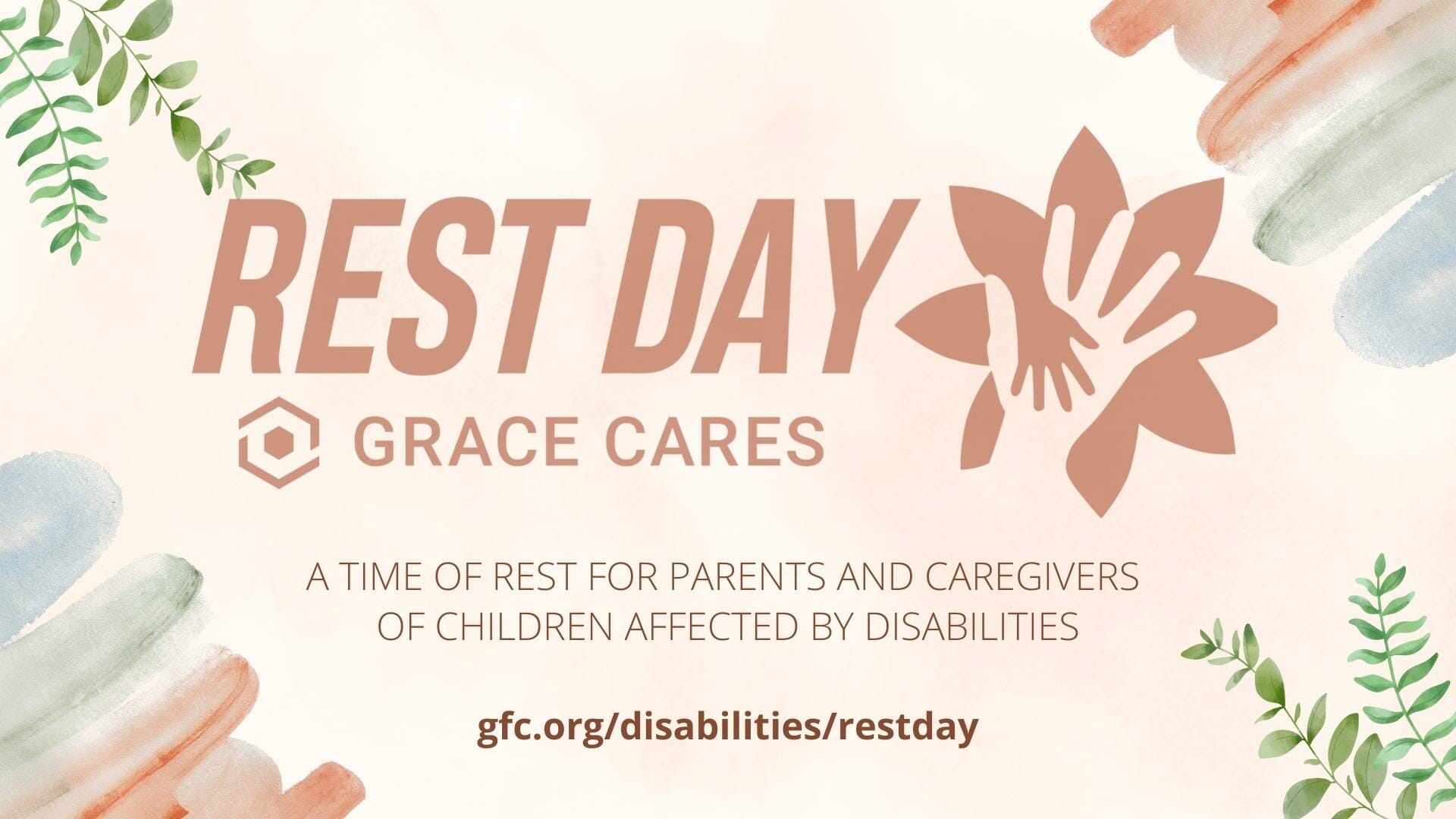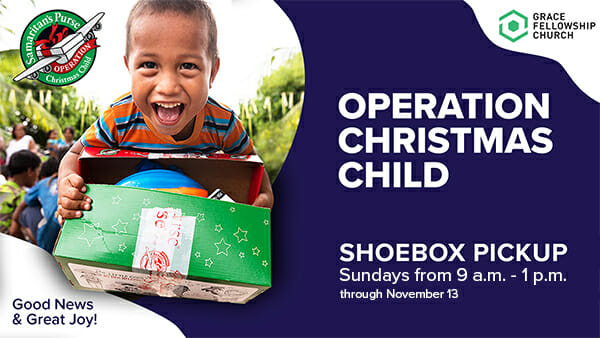 Operation Christmas Child
Operation Christmas Child brings joy and hope to children in desperate situations worldwide through simple, gift-filled shoeboxes. Pick up your shoeboxes on Sundays through November 13.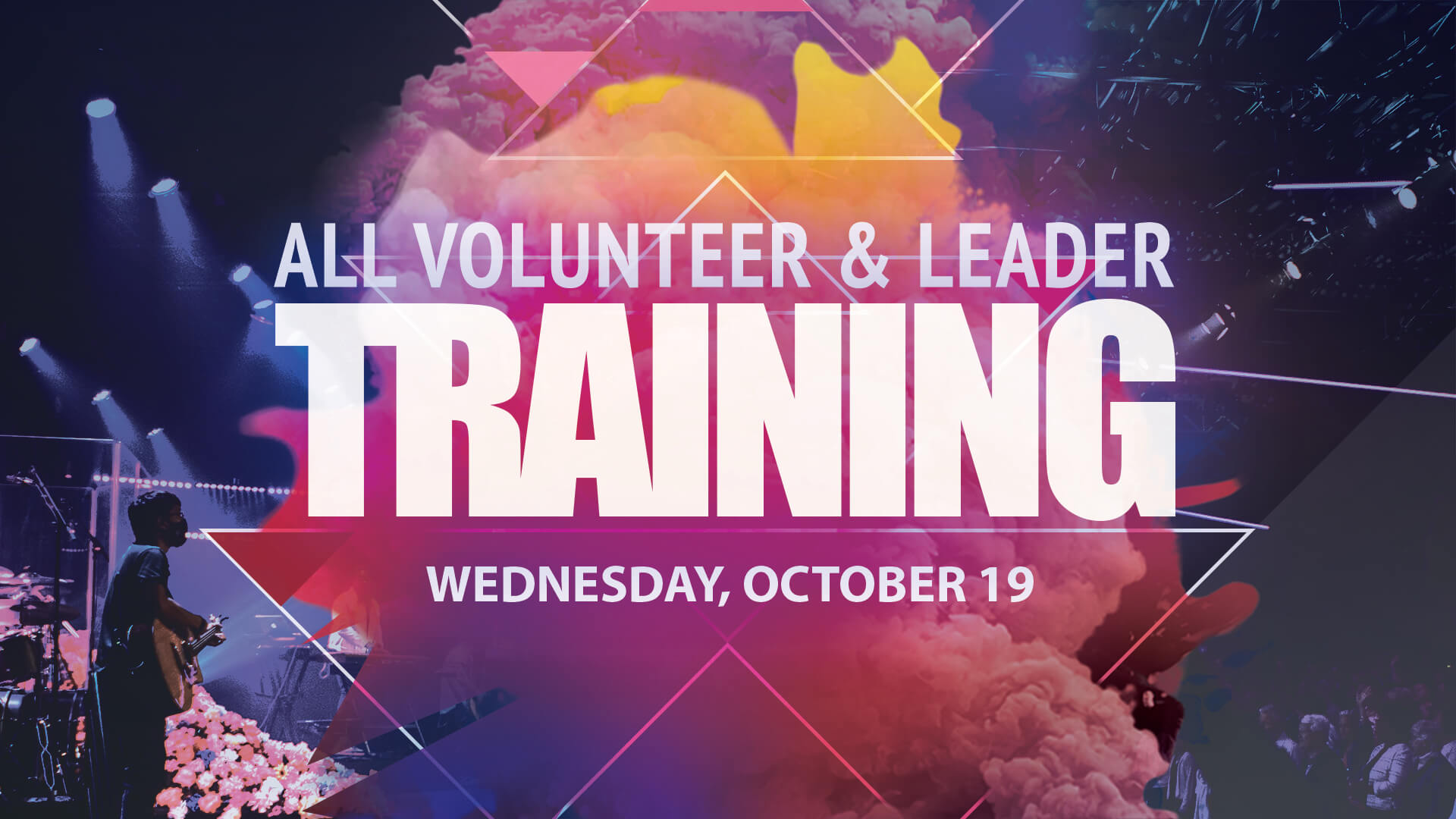 All Volunteer Leader TRAINING
All GFC volunteers gather twice a year for this can't-miss event! Learn about the state of our exponential vision, the direction of the church, and how you can be a critical part of this exciting movement.  Join us on Wednesday, October 19 at 6:30 p.m.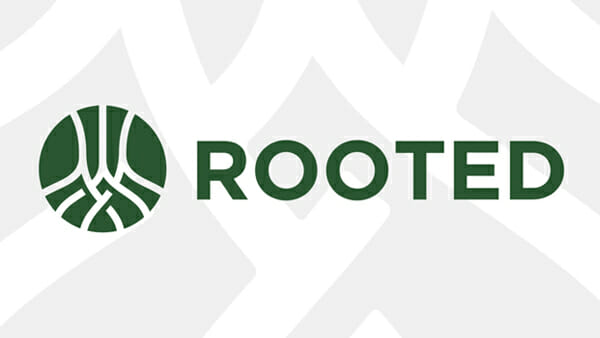 Rooted begins this
Wednesday, January 26 at 6:30 p.m.
at Grace.
We are looking forward to seeing you for this powerful evening of community, relationship, and transformation. If you have any questions, please visit
gfc.org/rooted
or email us at
rooted@gfc.org
.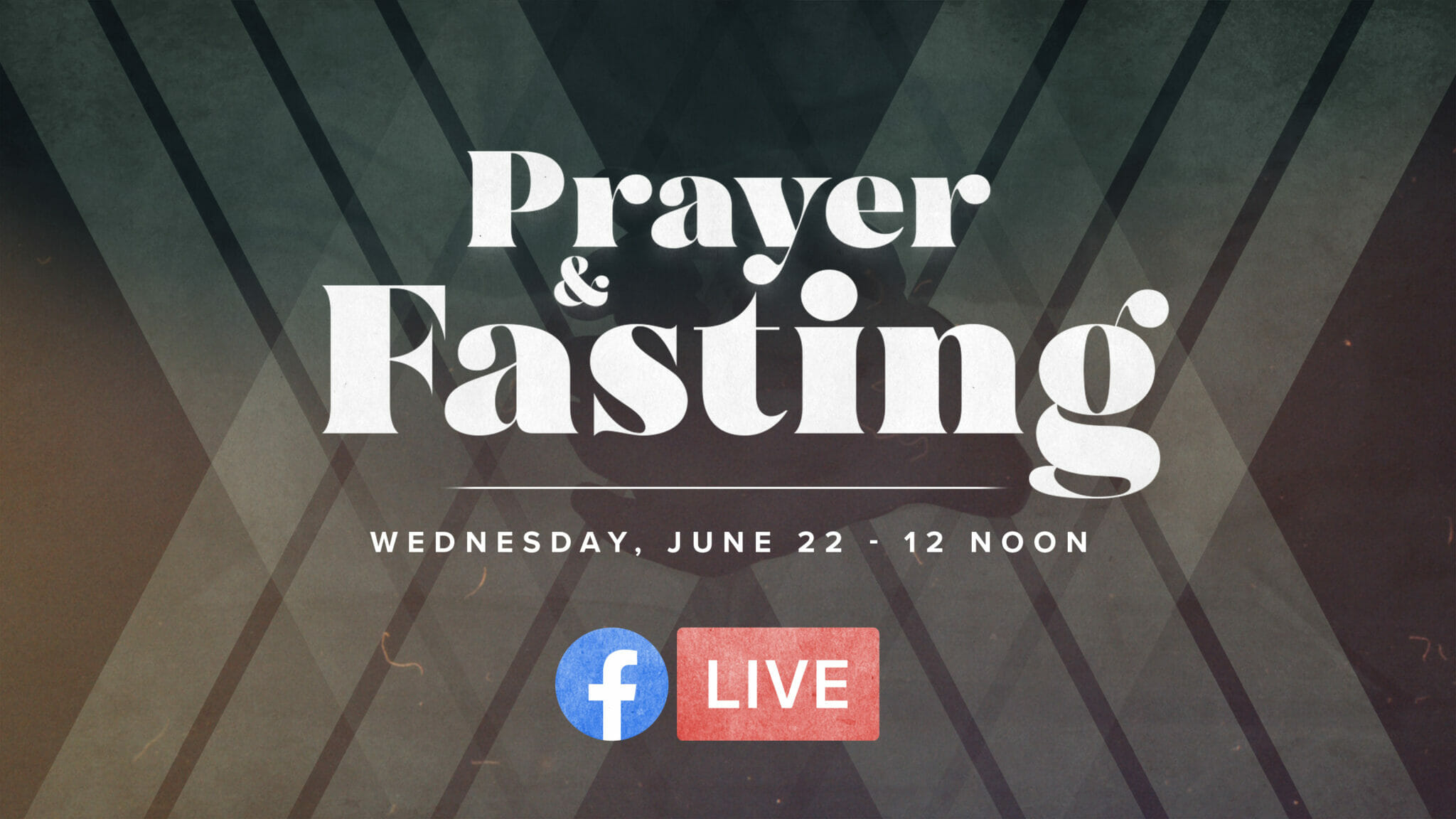 Wednesday, June 22 – FBLive at noon
We invite you to join us for a time of Prayer and Fasting next Wednesday, June 22. Fast how you are comfortable, and then join Pastor Shea on FB Live at noon for a time of prayer.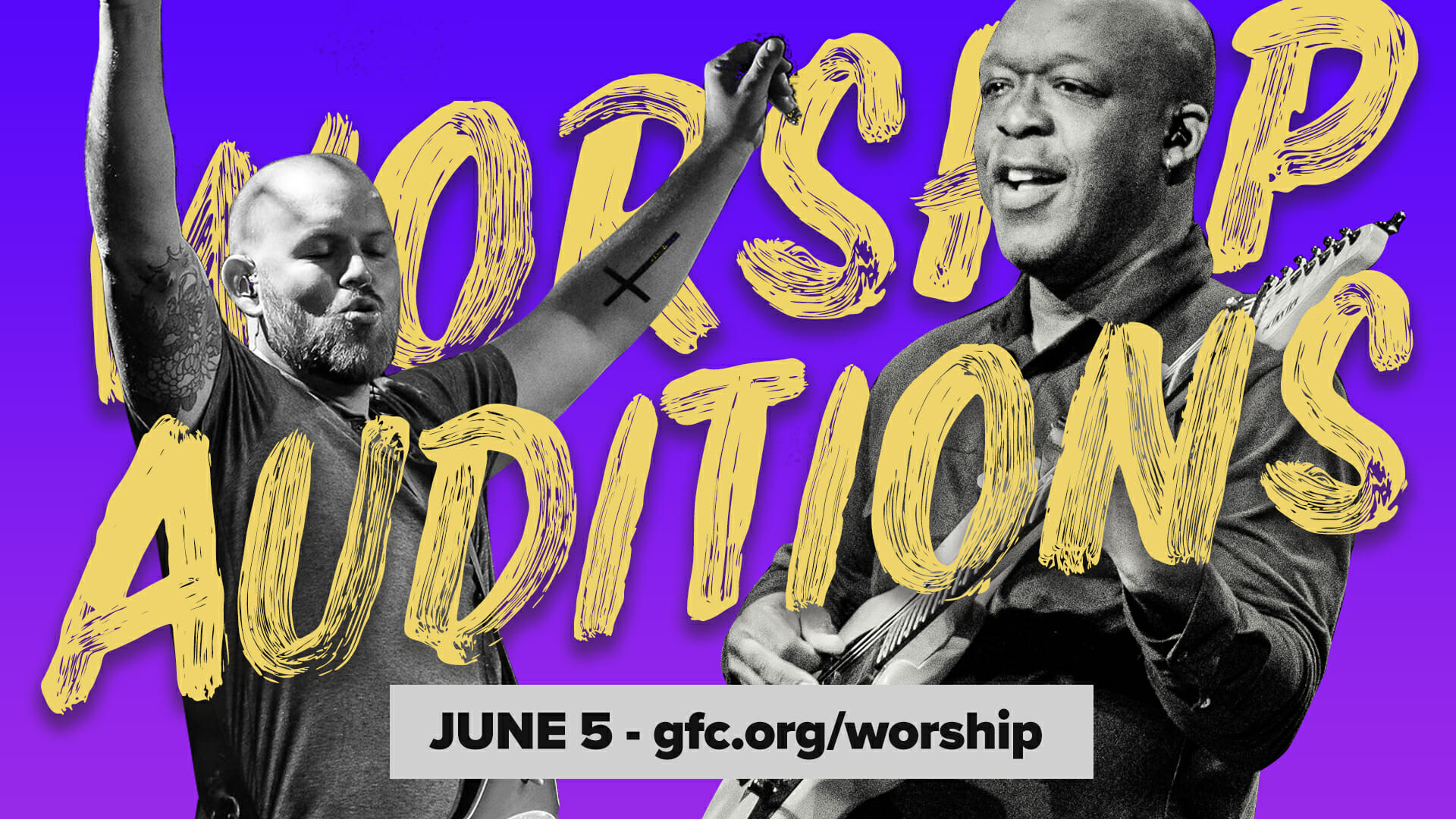 June 5 – Grace Fellowship Church!
Grace Worship wants to partner with musicians and vocalists who want to use their gifts to serve God in our church. If you play an instrument or sing, we want to hear from you! Please go to
gfc.org/worship
, fill out the application, and our worship team will reach out to schedule a time on June 5. We can't wait to see you!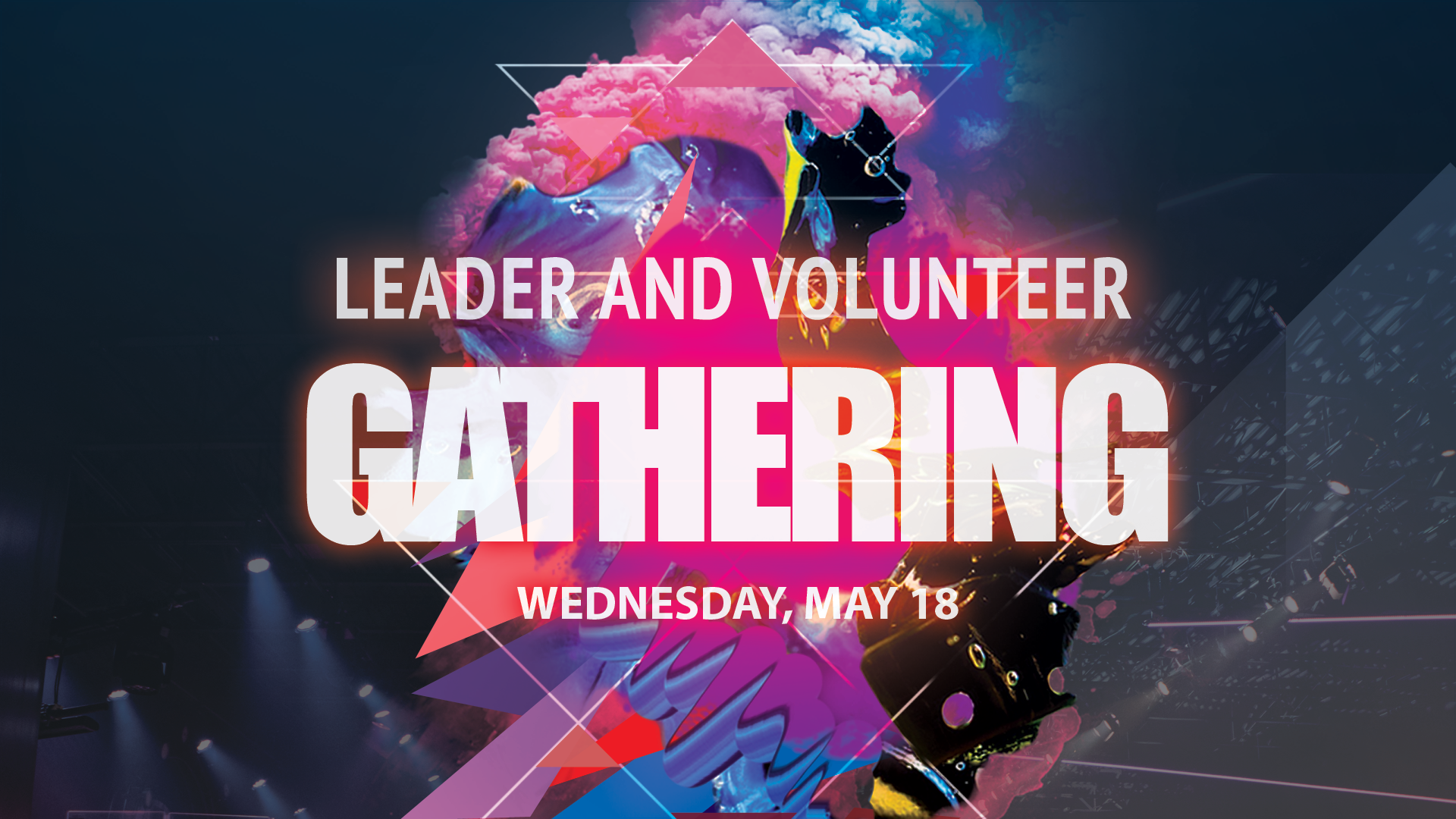 Leader and volunteer gathering
May 18 – 6:00 p.m. at Grace!
All leaders and volunteers are invited to our Leadership gathering! We're looking forward to a time of inspiration and celebration hearing how the Lord is moving at Grace. We want to honor and appreciate you partnering with us to make it happen by loving and serving others. We hope you feel valued, filled up, and encouraged, praising God and excited for what He's going to do next. Our evening begins with an open-ended time of light fare and community starting at 6:00 p.m., and we'll kick things off all together at 7:00 p.m. Childcare will be provided starting at 6:50 p.m. Please RSVP by May 16.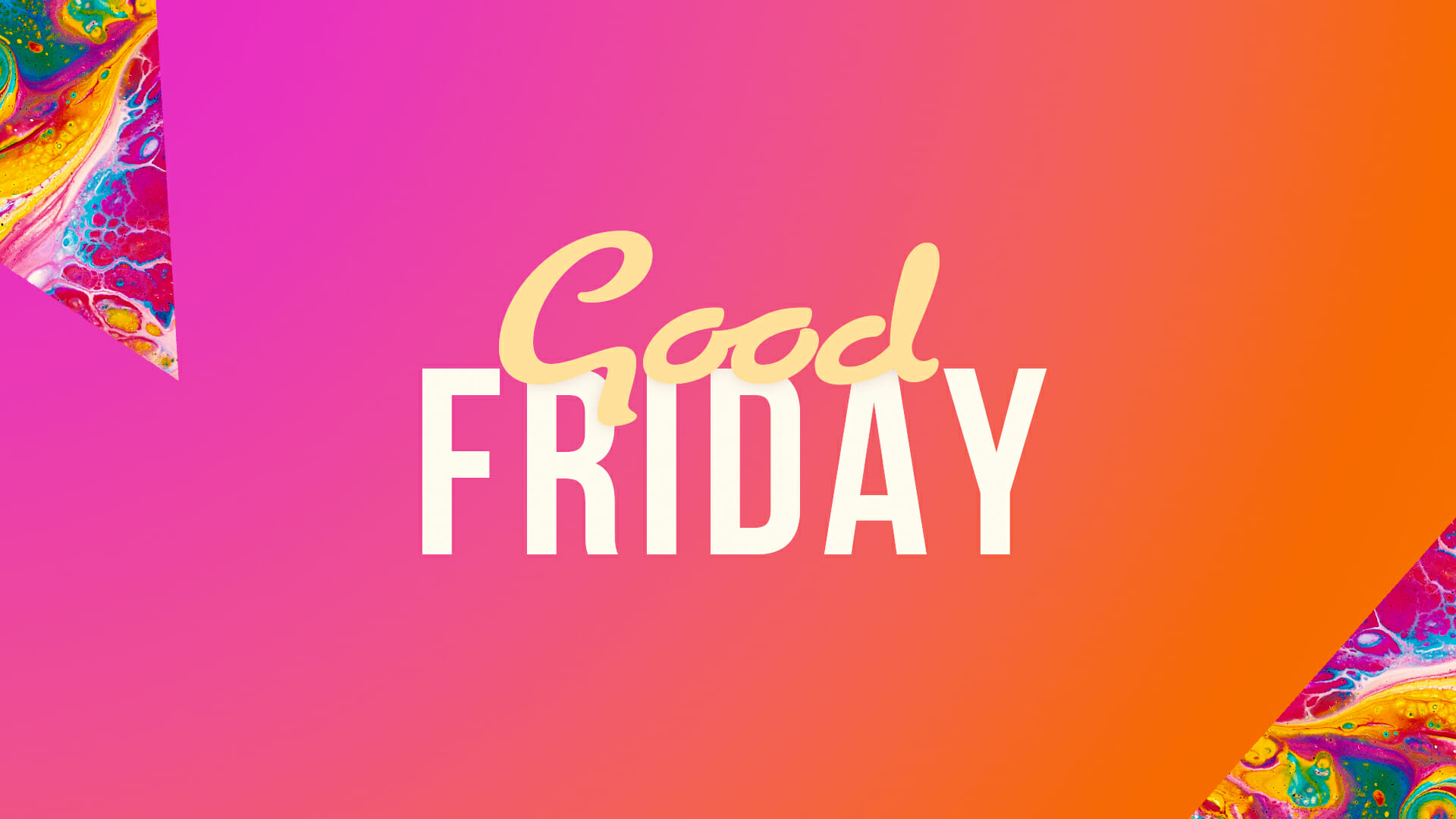 Join us at 7 p.m. this Friday, April 15 at Grace!
Join us for an evening of worship and remembrance as we welcome five guest speakers to share the final words of Jesus before the cross. We will share communion, review the sacrifice of our Lord and remember one of the most glorious truths of the Christian faith. That Jesus Christ died for our sins.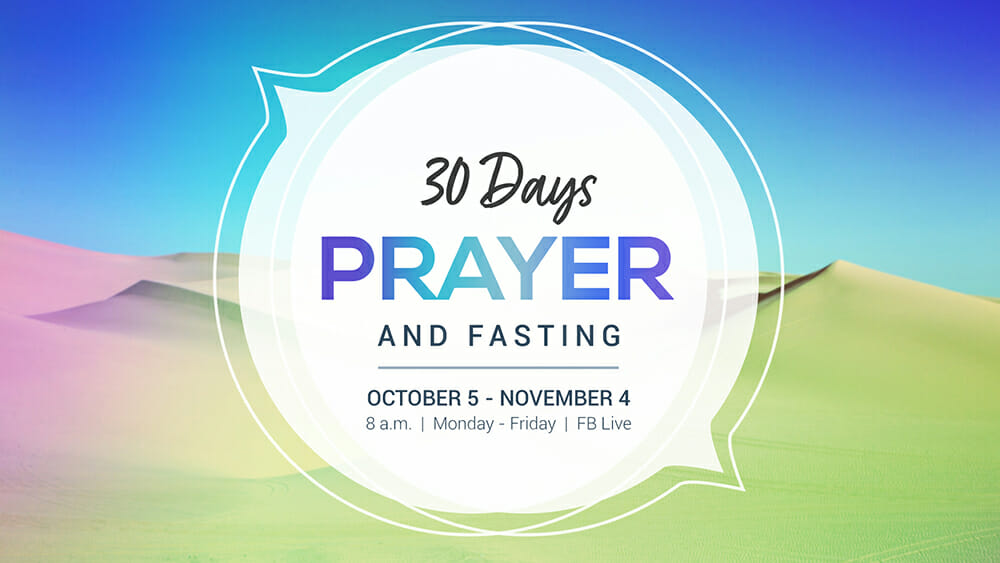 30 days of prayer and fasting
8 a.m. |  Monday – Friday  |  FBLive
Considering all of the current events, high levels of anxiety, and the attacks of the enemy that are causing division, we are calling Grace to a time of prayer and fasting. Join pastor Shea, Khori, and other Grace leadership on Facebook for live prayer. Starting October 5th.
OPERATION CHRISTMAS CHILD
Collection week has begun, and there are only a few more days to drop your shoeboxes off at Grace! Check out the link below for drop off dates and times.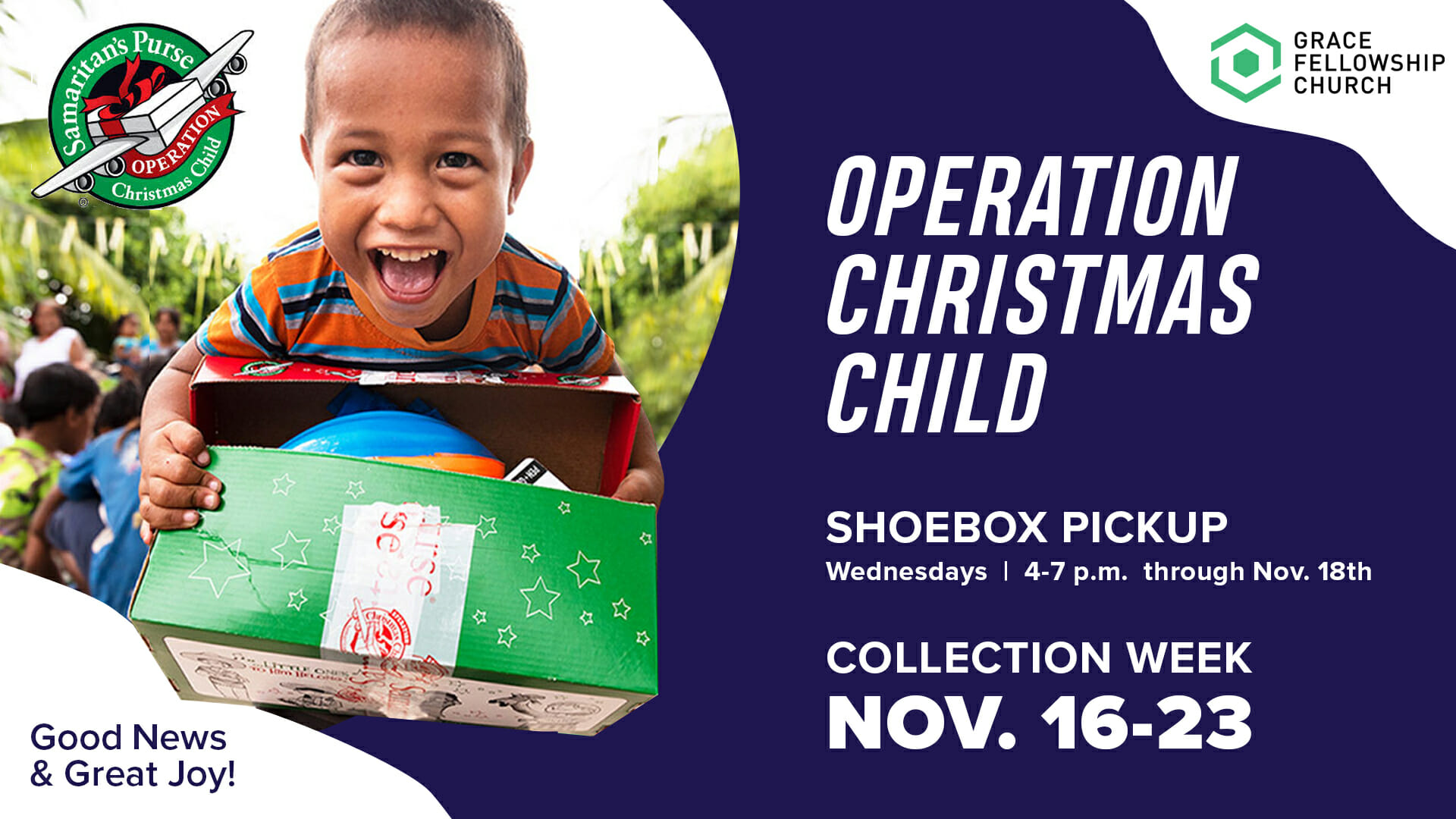 Inspiring a life worth pursuing in Baltimore and beyond