A place for kids of all ages
Join the Grace Kids Weekend Experience!
Grace Kids is a place where kids can build relationships with leaders and peers while on their faith journey with Jesus in an enjoyable, age-appropriate environment specifically for them! Grace Kids is available for birth – 5th grade.
We look forward to seeing you on Sundays during either the 9:30 or 11:15 service. If you have not completed the NextGen Family Registration form, please click here to update your information for our records prior to attending!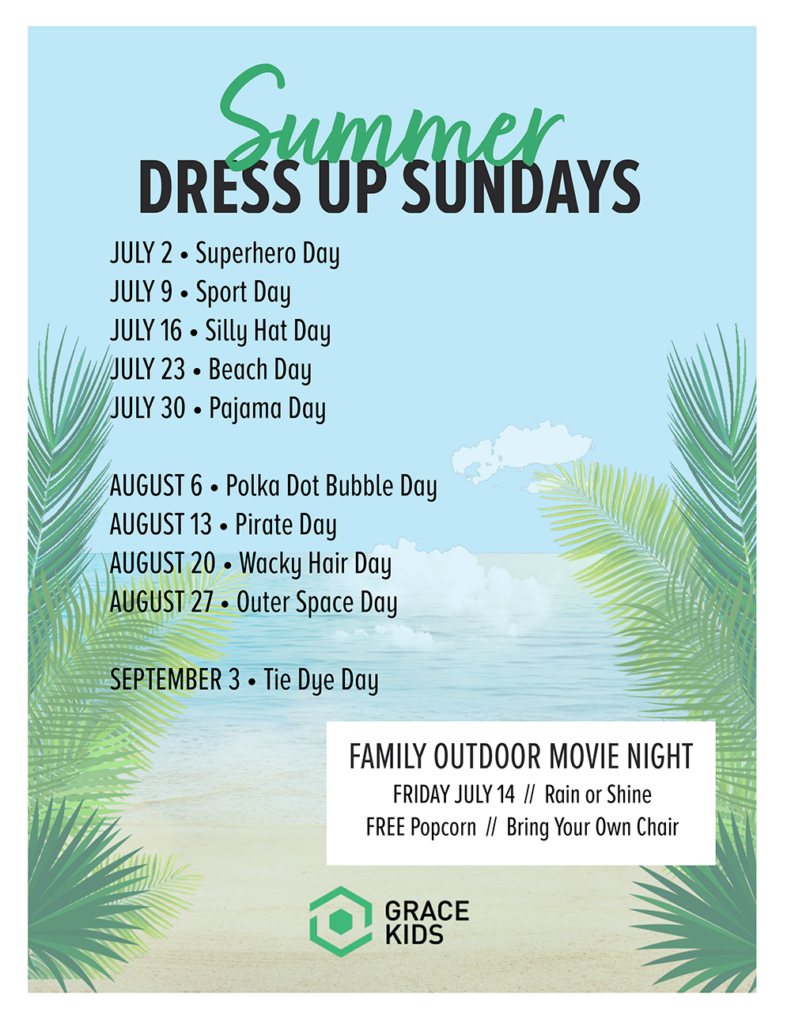 The Buddy Ministry provides 1-on-1 care, discipleship, and friendship to children that would benefit from extra support in the classroom, many who are affected by disabilities. Buddies partner with children to participate in the classroom that most appropriately meets their needs. Our Buddy Room serves those that would benefit from a quiet and sensory-friendly space. The Buddy Ministry allows parents and caregivers to worship together, knowing their child is in great care. Please reach out if your child would be best supported by having a buddy during services or other events!
Contact disabilities@gfc.org
The treehouse is open on Sundays! Adults are required to supervise children using the treehouse – staff will not be present
The treehouse is closed during the week
If you have additional questions or would like to sign up to volunteer, please email
kids@gfc.org
for more information.