2020: It's been a year, unlike any other. We've been through many challenges together, and together we will continue to rise to meet any challenges ahead! This Christmas, we want to invite you to join us in pausing as we look forward, full of hope for the year to come. This year we have the opportunity to connect with thousands of people from our families, to our communities in Baltimore and beyond, across the country and around the globe. We are so excited to share an encouraging Christmas together with you, one filled with music, hope, and joy!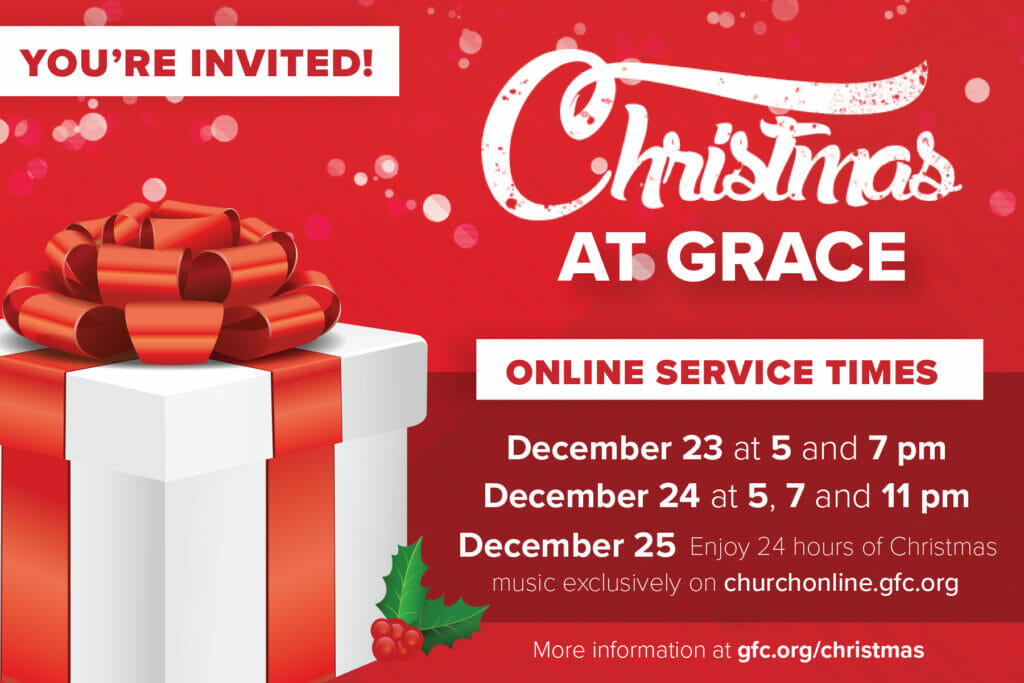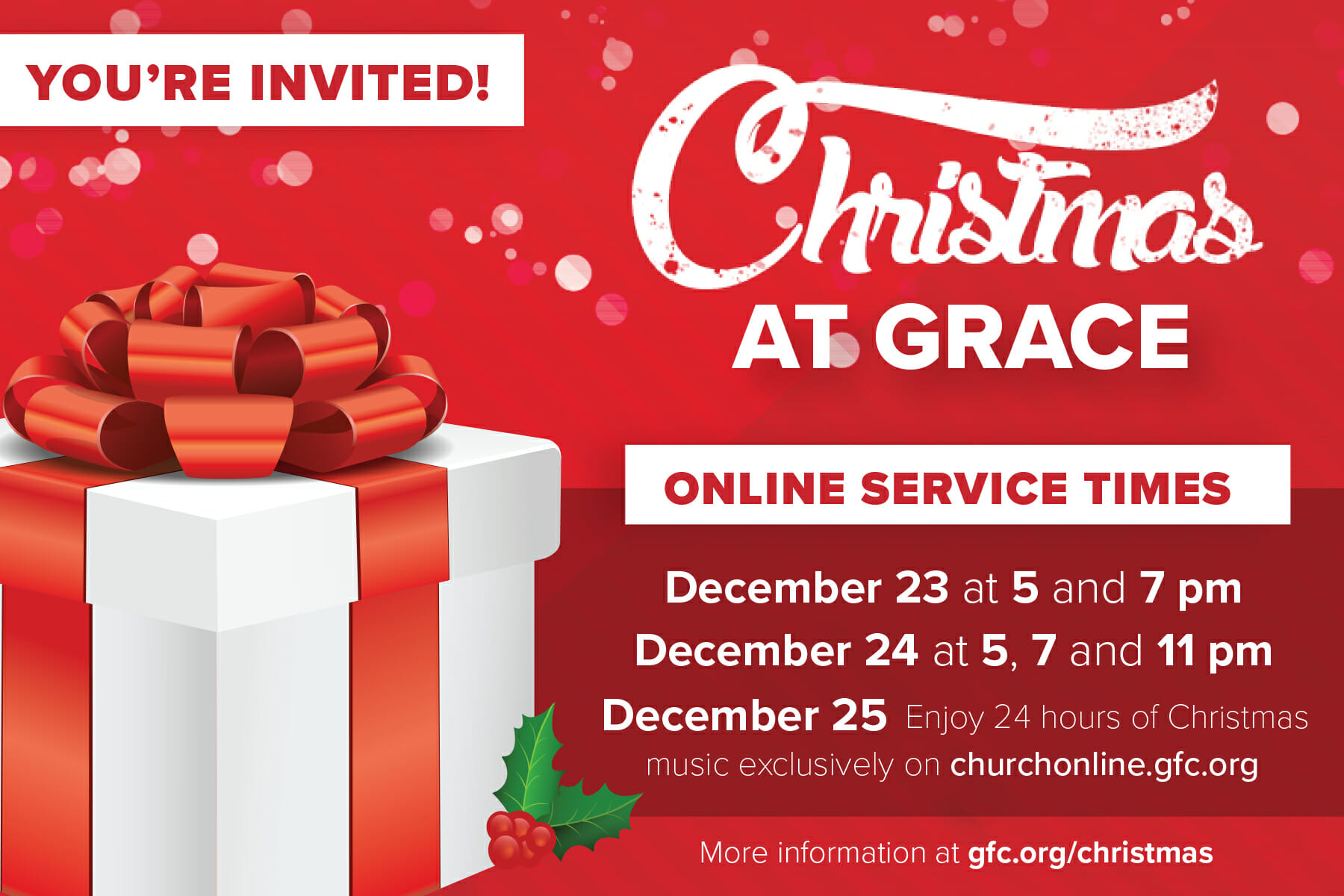 Join Grace online for our Christmas Services! We have been planning for months to share a powerful Christmas experience with you and your family. Join us for a holiday-themed worship set and a message of hope as we celebrate our Savior's birth together.
December 23 at 5 and 7 pm
December 24 at 5, 7, and 11 pm
Share with your family, neighbors and friends
Click the button to download a sharable invitation to our services 
Our Christmas service will begin with Children from Grace Kids singing a classic holiday carol. Then our Worship Team will join the Children singing beautiful Christmas favorites accompanied by a Gospel Choir. Pastor Shea will share a Christmas message for you and your family you won't want to miss. Then our Worship Team will close out our service with a special performance of Silent Night with a candle lighting and snow.
Join us on December 23, starting at 5 p.m. on all platforms.
24 Hours of Christmas Worship
Join us on Christmas Day for 24 hours of Christmas Worship! This rebroadcast of our December Holiday Themed Worship night will play all day exclusively on Churchonline!
A gift for you from Grace
If you enjoyed our Christmas Worship Night, we have a special treat for you. Our Worship Team recorded an acoustic version of Silent Night. Click the link below to view this recording!
This year, we will be broadcasting our service in 360. If you have a VR headset, you can watch our 360 broadcast exclusively on our YouTube Channel. We want to give you a front-row seat to our Christmas Experience!

We want to partner with God to make a way where there is no way.  This advent season, we will take 10% of everything that you give to GFC in the month of December and dedicate it to making a significant impact locally, regionally, and around the world.
Follow us on Social Media
Serve with Grace this holiday season! 
Would you like to get connected with someone at Grace?
Our staff would love to connect with you and learn more about you!